Thousands and thousands of employees are missing out on free money each and every year!  Who doesn't like free money?  Not this girl! I love free stuff, but I especially love money with the potential to end our fight against one of the deadliest diseases in our modern-day, cancer.
I know, I know, I know….you think I'm making this up or there's a catch.  I'm definitely not making this up.  However, there is one catch, you must show your compassion and share your most valuable asset, time.
Your employer may be one of the growing list of companies who offer donation matching, volunteer grants, or both.  If you're involved in your local American Cancer Society Relay for Life, as a participant or as a team, you could be using your employer to double or triple your fundraising and even get your volunteer hours rewarded in a grant toward your goal!  As a cancer survivor myself, this is absolutely amazing and appreciated more than a few words in a blog can express. If you're not raising money for this organization or another of your choice, you can use this as the first chapter in  your support to inspire change.  If you won't do it, who will?
Below is a list of companies willing to take a stand, build better communities, foster volunteering, and offer incentives to community stewards.  You'll find information on their offerings, policies, and how the Relay for Life (or almost any nonprofit) can benefit. Click on any of the images to access their websites for more information.  Any bets on how much money you've been missing out on each year?
---
 Amazon Smile Program:
Through this program Amazon donates .5% of an individual's total purchase to their selected charity.
---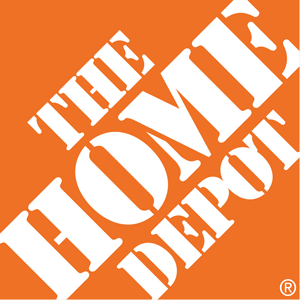 Home Depot's Matching Gift Program:
The Home Depot Foundation will match donations between $25 and $1,000 from each full-time or part-time employee to a U.S. organization. While there's a $1,000 limit per employee per nonprofit, each employee can request up to a total of $3,000 per year as long as matches go to multiple nonprofits.
Home Depot's Community Impact Grants:
Through Home Depot's Community Impact Grants, the company provides grants in the form of The Home Depot gift cards for the purchase of tools, materials, or services.  Community Impact Grants of up to $5,000 are available to 501(c)(3) nonprofit organizations and tax-exempt public service agencies in the United States that are using the power of volunteers to improve the physical health of their community.
---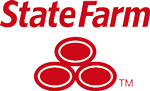 State Farm's Matching Gift Program:
State Farm employees and retirees are eligible to request matching gifts, as long as their donations are a minimum of $25 and a maximum of $3,000 per calendar year.
State Farm's Volunteer Grant Program:
Once an employee, agent, or retiree volunteers for 40 hours in a calendar year, State Farm will donate $500 to the organization through their Good Neighbor Grant Program.  State Farm volunteers must submit their grant applications by March 31st of the following year.
---

  Coca-Cola's Matching Gift Program:
Coca-Cola offers a matching gift program for employees through which the company triples donations to educational organizations, arts & cultural organizations and environmental groups.
Coca-Cola Donation Requests:
Coke's donation requests can be divided into the following three categories: Grants or Contributions, Community Sponsorships, and Product Donations.
---
  CVS's Volunteer Grant Program:
Individual volunteer grants – Based on individual employees volunteering between 15 and 100 hours in a year. Worth up to $1,500.
Team volunteer grants – Based on teams of employee volunteers who get together for either a charitable event (ex. run, walk, or ride), or ongoing volunteerism throughout the year. Worth up to $3,000.
CVS Donation Requests:
For nonprofits in cities where CVS operates, the company has a grant program. Qualifying community-based organizations can apply for a CVS pharmacy gift card of up to $100.
---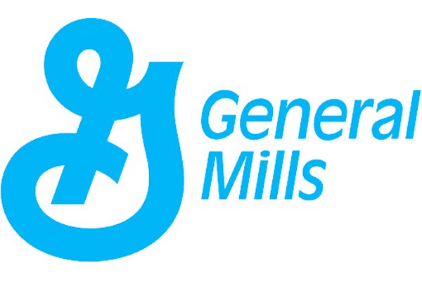 General Mills' Matching Gift Program:
Annual match maximums per employee, board member, and retiree range from $5,000-$15,000. The company offers an easy to use electronic matching gift submission process.
---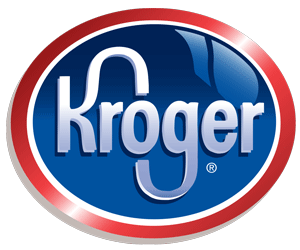 Kroger Donation Requests:
Kroger and its subsidiaries make charitable efforts each year in order to support their local communities. Much of these charitable efforts come in the form of donations to nonprofits who have made donation requests to the company.
---
  McDonald's Matching Gift Program:
McDonald's matching gift program allows corporate full-time employees and part-time employees to have their donations matched at a 1:1 ratio. The minimum amount required for a donation to be matched is $50 and the maximum amount matched is $5,000 per employee (and $10,000 per year per employee at or above the level of the Vice President.)
This charitable giving program provided through Courtesy Corporation is McDonald's Scrip fundraising. McDonald's scrip fundraising allows nonprofits to purchase Arch Cards at a discount and then sell them to supporters at face value. The nonprofits can keep the difference.
---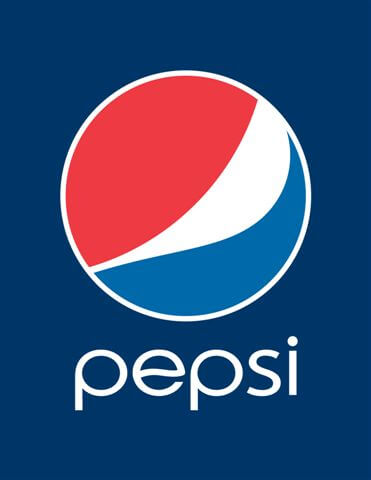 Pepsi's Matching Gift Program:
Pepsi allows part-time and full-time employees to double their donations with a 1:1 matching ratio.  Gifts are matched from $25 to $10,000, but if an employee volunteers for more than 50 hours in a year with an organization, Pepsi provides a 2:1 matching gift ratio.  Employees must submit their matching gift deadlines online and within six months of the donation date.
---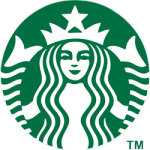 Starbucks' Matching Gift Program:
Through Starbucks' Partner Match Program, the company will match up to $1,500 in donations annually per employee.
Starbucks' Volunteer Grant Program:
Starbucks employees are eligible for a volunteer grant after volunteering for at least 25 hours with an organization.  Starbucks will donate up to $1,000 per employee after a request is submitted.
---

  Walmart's Volunteer Grant Program:
Through Walmart's Volunteerism Always Pays (VAP) program, the company offers grants for Walmart and Sam's Club employees who volunteer with nonprofit organizations.  Each Walmart associate can request two volunteer grants per organization per year. Associates can request grants for up to two organizations for a maximum of four total volunteer grants annually.
Additionally, groups of Walmart employees who volunteer together or participate in fundraising runs or walks are eligible to request VAP grants for $500-$5,000.
Walmart Donation Requests:
Walmart accepts applications for community grants ranging from $250-$2,500.
---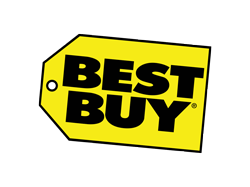 Best Buy's Volunteer Grant Program:
When groups of employees volunteer together, the team is eligible to request grants for the local organization.  Each grant ranges from between $250-$500, plus you get the benefit of a team of Best Buy employees volunteering with your organization.
---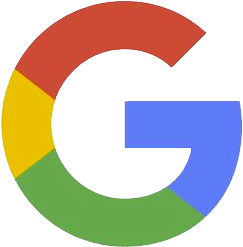 Google Donation Requests:
Google Ad Grants, the nonprofit edition of AdWords™, empowers nonprofits with $10,000 per month in in-kind AdWords™ advertising.  Through the Google Grants program, your nonprofit can request a donation of up to $10,000 dollars in free monthly advertising.
---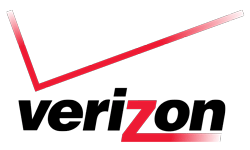 Verizon's Matching Gift Program:
Verizon matches donations at a 1:1 ratio, with a minimum gift requirement of $25 and a maximum gift requirement of $1,000 per year, per donor.
Verizon's Volunteer Grant Program:
After an employee volunteers for 50 hours with an organization in one year, Verizon provides a volunteer grant of $750 to that organization.
---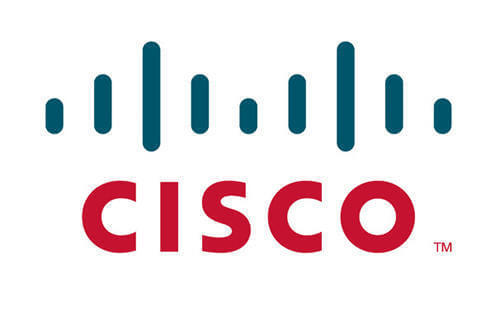 Cisco's Matching Gift Program:
Cisco matches donations to all kinds of nonprofit organizations at a 1:1 ratio.  Donations must be at least $50, and employees can only have $1,000 matched annually.
Cisco Donation Requests:
Cisco and its foundation provide grants, volunteer time, and in-kind donations to nonprofits.
---
  American Eagle's Matching Gift Program:
Through American Eagle's employee matching gift program the company will match up to $500 in donations from employees to eligible nonprofits each year.
American Eagle's Volunteer Grant Program:
When at least 10 associates volunteer together with a nonprofit or fundraising project, the company provides a $500 donation to the organization.
---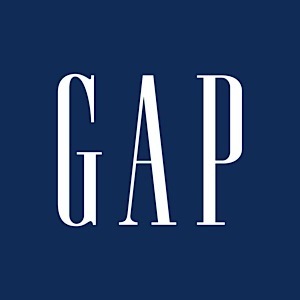 Gap's Matching Gift Program:
Gifts between $25 and $10,000 will be matched at a 1:1 ratio for full and part-time employees as well as retirees.
Gap's Team Volunteer Grant Program:
For every 25 hours that a team of Gap employees volunteers with a nonprofit that serves youth or women, Gap gives the nonprofit a $250 grant.  If a Gap employee is on a nonprofit board, then the nonprofits for which he or she volunteers can receive grants between $1,000 and $10,000.  Gap also offers grants for single volunteers. A $150 grant is awarded for every 15 volunteer hours.
---

  Kohl's Volunteer Grant Program:
Through Associates in Action, Kohl's provides $500 grants to nonprofits where its employees volunteer as a team.  Specifically, when a minimum of five Kohl's Associates volunteer for a minimum of three consecutive hours in one day, the organization is eligible for a $500 Kohl's grant.
---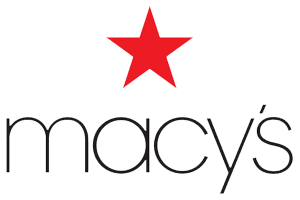 Macy's Matching Gift Program:
Each Macy's employee is able to request up to $1,000 in matching donations per year.  Matches are made at a 1:1 ratio for full and part-time employees as well as retirees. Employees must be at the company for a year to be eligible.
Macy's Donation Requests:
Macy's District Grants program is designed to support local 501(c)(3) organizations in markets where a Macy's or Bloomingdale's operates.
---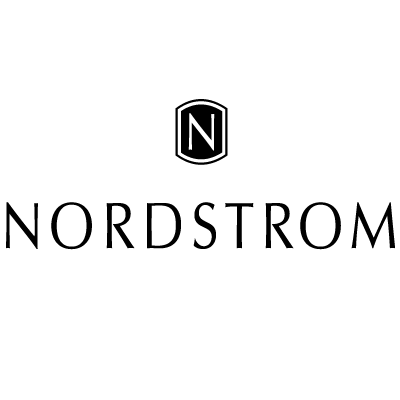 Nordstrom's Matching Gift Program:
Part-time and full-time employees can double their donations ($25-$5,000) to their favorite nonprofits with Nordstrom's matching gift program.
---

  Neiman Marcus's Matching Gift Program:
Donations made by part-time and full-time Neiman Marcus employees are eligible to be matched at a 2:1 ratio, tripling the initial donation!  Donations ranging from $25 to $2,000 are eligible to be matched.
---
I'm sure there are many more companies out there with programs just like the ones I've listed, but this list was to make you aware of the money you may be missing out on and to take advantage of these amazing programs.  If you know of more, please feel free to share the information in the comment section.
Even if you don't work for one of these companies, ask around….one of your family members, friends, or social media pals just may.  Have them join your team and use their employer's program to help your Relay for Life (or other nonprofit) event raise more money this year!